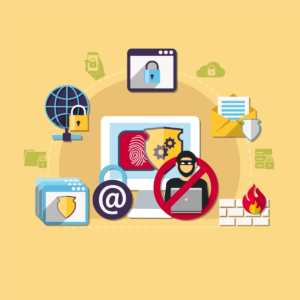 ⭐⭐⭐⭐⭐
71 Ratings • 100% Client Success! •
Checkout Reviews
$95.00 Only!
Website infected? But don't want to go through the pain of cleaning it? Get your website up and running asap, recover your ranks and save your brand!
One Time Cost — 100% Fix or Your Money Back!
Quick start • One Time Cost • 15 Days Guarantee • Free Blacklist Removal • Full Security Report With Root Cause Analysis
Why Us?
Human Inspection Malware evolves as we write this. Automated tools are not good because they raise false flags all the time and they miss a lot at others. Human inspection is required to ascertain how your website got hacked in the first place. This is called Root-Cause-Inspection (RCA in short) and is a part of our process. If you don't find the root-cause of infection, malware just returns because the holes have been left behind. We leave nothing to chance. • DeepScan™ Using Industry-Best Premium Scanners As professionals we have our own proprietary scanner. However as far as security incidents are concerned, we take the smart root and use several premium malware scanning tools to make sure that if one tool missed the malware, another one catches it. There's no escaping from our scan. • No Files Excluded Malware is expected to… As new malware is discovered, it's quite surprising to see crypto miners and other strains hiding in unexpected files like ICO etc. Who'd have thought of that? So… we scan every file barring none.
33500+
Websites Cleaned Since 2009
Complete infection removal with proof
27500+
Online Blacklist Removal
100% infection free secure website
12700+
WordPress Websites Secured
Security hardening for WordPress websites
We fix infected websites with ZERO delay
One Time Cost • Same Day Service • 15 Days Guarantee
How our Malware Clean-up Service Works
We keep it simple. Purchase the clean-up service, submit the website details and we will start cleaning your website right away!
↓
1. Purchase Service
For infection removal, place the order for WordPress Malware Clean-up Service here.
2. Submit Website Details
Submit website details via secure web form & we'll get started with WordPress malware fix.
3. Clean-up Begins
Our security expert will jump right into the action & fix your infected website as soon as possible.
4. Clean-up Report
After clean-up we'll send you a detailed case study of the website infection with root-cause-analysis.
↓
Our WordPress Malware Clean-up Service Includes:
Detailed Scan of all Website Files

Our security specialist will run a complete website scan to identify the infected files. Once we have identified the malicious files, we will fix / remove these files and share them with you in a detailed malware and infection clean-up report.

Database Optimization & Cleanup

All the website data and content is stored in your database. It can be a prime target for hackers to penetrate and infect your website. Our security specialist will clean the database, repair corrupt tables and optimize the database to ensure the safety of your website.

Manual Inspection of Critical files

Htaccess, WP-config, index.php are sensitive data files. These files include the critical website data and are prone to hack via backdoor attack. Our security specialist will thoroughly check and carefully audit and clean these files.

Remove Blacklist Warnings

If your website is blacklisted by Google, Norton, Yahoo or your AdWord or Google Ads is banned from showing ads, our security specialist will take all the necessary steps required to remove all the blacklist warnings as quickly as possible.

Root Cause Analysis

After removing all kinds of malwares from WordPress site, we re-scan the website for identifying the vulnerabilities. We review WordPress front-end, back-end, source-code, file-system, themes, plugins, updates, configurations and settings to discover the source of attack.

In-depth Cleanup Report

It is important for you to know what exactly we did to clean up your site. After website clean-up our security specialist will provide you a detailed report which includes all the steps taken to remove malware from your WordPress site. It also includes the security measures required to safeguard your site.

15 days free support

Our WordPress Malware Removal service comes with 15 days free support. This means that within 15 days if your website is again infected, our WordPress malware cleaner & website protection team will assist you with cleaning your site without any additional cost.

Excellent communication and Reliable Support

During the clean-up process our security analysts communicate with you and keep you informed about the progress via secure ticketing system. Consider us an extension of your team. Our support team is just an email away!
Guaranteed Hacked Website Clean-up
100% guaranteed malware, virus, infection removal or your money back!
Frequently Asked Questions
WordPress Malware Clean-Up Service
Quick start • One Time Cost • 15 Days Guarantee • Free Blacklist Removal • Full Security Report With Root Cause Analysis
Moment of Truth — Here's What Our Clients Say
Excellent service • Extremely fast • Great communication • Highly recommended WordPress Malware Clean-up Service!!!
Complete Infection Removal — 100% Guaranteed Fix
Expert Security Analysis • Fastest Malware Removal • Crypto-mining Malware Removal • Reliable Support